Top Web & Mobile App Development Company
We are an emerging web & mobile app development company. We help startups to get their ideas into market ready products. Let's build yours.
Our Partners
Companies we've worked with







Technoyuga
Transparency, Integrity & Empathy
Technoyuga, is an emerging web & mobile app development established in 2019 with the vision of helping startups, small & mid sized businesses, brands to help with their technology needs. At Technoyuga we offer end- end product development services to our clients.
We approach every project as true technology partners by supporting them actively throughout the product development journey  from ideation to launching a product. We will take  full ownership to help you with the free consultation, Idea Validation, Limitations/Risks, Business model Consulting, Technologies/tools, and team required to achieve your goals.
What differentiates us from others is our genuine intention to see our client success and we just don't build apps but help them through tech support, post launch marketing campaigns, guidance on funding pitches, social media marketing.
4+
Successful years experience in Mobile and Web App Design and Development
10k+
Hours worked on web and mobile app projects through Upwork with Top Rated Plus and 5* Feedbacks.
40+
Dedicated Developers & Designers worldwide.
4+
Apps and Websites Developed
Awards &
Recognitions
Services
Everything your custom app needs under one roof.
Mobile App Development
React Native
Flutter
Android App
iOS App
Web App Development
Laravel
Node.Js
Angular.Js
React.Js
UI/UX Design
Figma
Adobe xd
Sketch
Photoshop
App Maintenance
React Native App Maintenance
Flutter App Maintenance
Android App Maintenance
iOS App Maintenance
IoT Development
IoT Apps
IoT Dashboard & Analytics
SaaS App Development
IoT Software
MVP Development
MVP consulting
MVP Prototyping
MVP Development
MVP to a full-scale product
MVP Improvement
Blockchain App Development
Ethereum
Hyperledger
Smart Contracts
Private Blockchains
NFT Marketplace
AR/VR Development
Unity 3d
Augmented Reality
Virtual Reality
Casual Games
Metaverse
ChatGPT development
OpenAi
ChatGPT Development
ChatGPT Bots

What We Do Best
We Provide Outsourced IT Services For All Business
At Techno Yuga we truly believe in the power of domain expertise. By choosing a partner with experience in an industry, the product is better, while timelines and cost are kept low. We are experts in: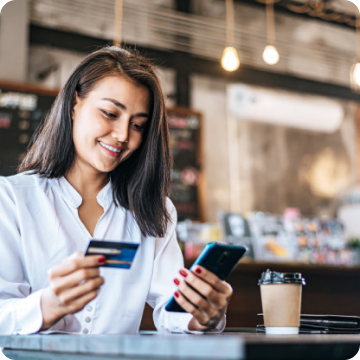 E-COMMERCE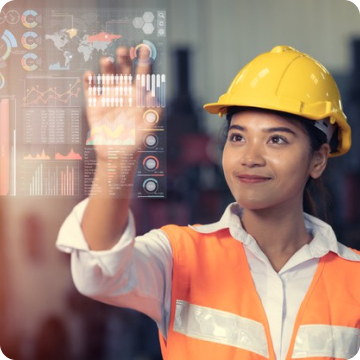 ON DEMAND
SOLUTIONS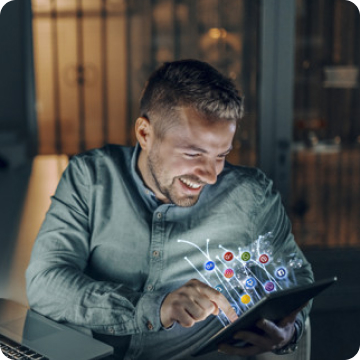 SOCIAL
NETWORKING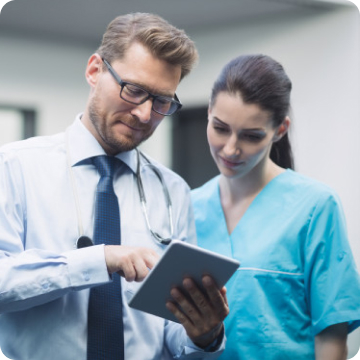 HEALTHCARE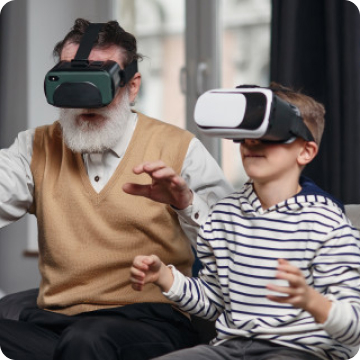 EMERGING
TECH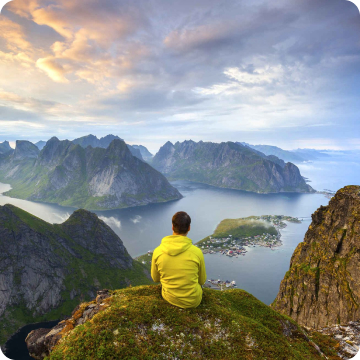 TOURS AND TRAVEL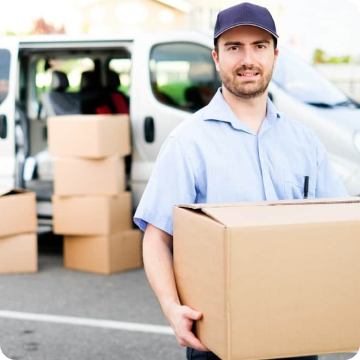 TRANSPORT AND LOGISTICS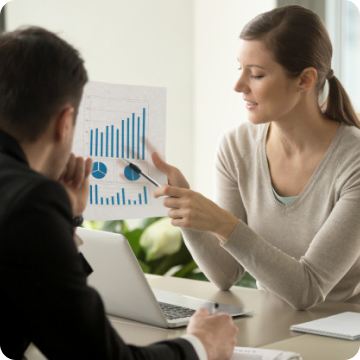 FINTECH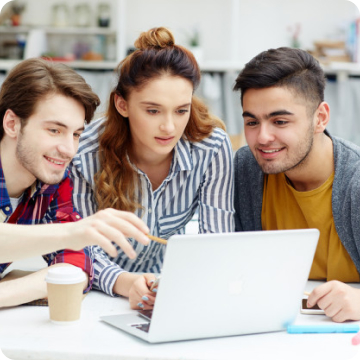 EDUCATION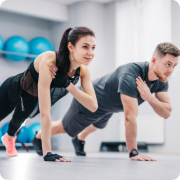 WELLNESS
AND
FITNESS
Technology Stack
At TechoYuga we use the scalable and trending frameworks and technologies to build Mobile Apps , Backend and Web applications for our clients.
Frontend

React

Angular

Java Script

HTML 5
Backend

Node js

PHP
C#
Python
Frontend

Express

Laravel

.NET

Django
Languages
Swift
Kotlin
Java
Dart
Frameworks
Flutter

Reach Native
Rx Java
JUnit
Database
Firebase
Realm
SW Lite
MongoDB
My SQL
Platforms
Reach your customers across the entire spectrum of
digital devices
IOT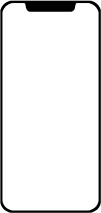 Phone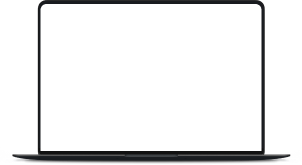 Web
Tablet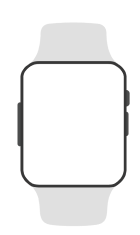 Wearable
Our Portfolio
Work with groundbreakers who create top-notch mobile and web apps on time & on budget
Testimonials
See why our clients see us as a reliable
long-term partner
Awesome work culture. Requested some difficult and specific SDK integrations in my flutter application. Even Though it was complex, they made sure to understand it properly and to integrate it. Thanks to the dedication and overtime this difficult project was delivered within time and budget. Without a doubt one of my best experiences until now. Well done!
TechnoYuga and Krishna did an AWESOME Job on our two projects Bubble Battle and Topline in last 2 years and we are very happy with the end results. They provided exceptional support even after delivery of the project.
Thanks Krishna for completing this task in our social networking app. This was my second project with Krishna and the team Technoyuga, they did a decent job and delivered the work on time . I'm happy to recommend them for any Web and react native app development work.
Excellent work and a helpful team. Always willing to go the extra mile for our project and we appreciate the dedication that you've shown in our project! Krishna and his team went above and beyond to ensure this website was completed to our specifications. I would highly recommend him and his company and will use them again in the future!
Very swift and eloquent communication, following up daily on the progress of the project and robust reactivity on each step of the way. very satisfied with the professionalism and work they have done. I would highly recommend it.
Couldn't recommend Krish and his team enough. Very professional, very high-quality work. Very transparent as well. Thanks again guys!"
From the day one when I spoke to them I felt very comfortable, they came with detailed requirements specs based on my requirement and their understanding was better than mine. The most I like about them is their Flexibility, ability to come up with solutions as needed, provide proper reasoning for why things need to be built in a certain way. They have a good product development process, highly recommended.
As a finance consultant based out of Germany, I acquired the support of Technoyuga developing a financial services app. Krishna and his team were able to convert my vision into an easy to use app well within the agreed deadline. Now they are supporting me in marketing and social media efforts. I can recommend Krishna and Technoyuga to any business needing IT support.
We did MVP with them last year and worked with them for more than 6 months. The team has goodwill and is dedicated towards the project they workon. I highly recommend their services.
TechnoYuga and Krishna did an AWESOME Job on our two projects Bubble Battle and Topline in last 2 years and we are very happy with the end results. They provided exceptional support even after delivery of the project. Our Process
Work with groundbreakers who create top-notch mobile and web apps on time & on budget
Idea
We provide no obligation free consultation to discuss your project idea and help you with tech stack, budget and timelines.
UI/UX design
Our clients work with our product design team to bring project concept to live. We provide prototype so you can experience the app flow.
Development
Development team starts the coding. The process is divided into sprints. Our agile model allow you to assess what we're building and provide you with weekly updates.
Testing
We test all use cases, critical scenarios, and all functional on real time device for IOS and Android along with Desktop
Launching
Passing through a final round of QA and client approval. We manage the submission in the app and play store. Additionally we help with tech support for 30 days after going live.
Your Mobile App project in the safe hands:
Your Project is our responsibility : We are the team of technology experts that care for your business. We will share our best ideas for the amazing project delivery.
1st Demo in 8 Days
Get your first working Demo within 8 working days of the project kickoff.
Weekly Project Scrum Calls
We ensure that you are updated with the project status on a weekly basis.
Transfer Of IP
You are the owner of the product Intellectual Property Rights.
On Time. On Budget
Set your project delivery when expected and within your budget.
Free Support
We provide free 90 Days Technical Support to ensure the stability of the product.
Risk Free Trial
Try our developer for 2 weeks, retaining the rights of your code, if you cancel the partnership.
Speak to our amazing Team
100% Idea protection. We sign Non Disclosure Agreement
You have a
Dream

.

We have the experience to make this Dream a reality.

Here's what you will get for submitting your contact details.
1

45 minutes of free consultation

2

A strict non-disclosure agreement

3

Free Market & Competitive Analysis

4

Suggestions on Revenue Models & Go To Market Strategy

5

No obligation Technical Specs & Proposal

6

Guidance on Pre-launch & Post-Launch Marketing